GFBB success story: Luisa
06.06.2018 | News
With GO-FOR-BLACK-BELT you can learn Taekwondo from around the world. It's up to you when and how often you choose to train. Detailed video lections enable you to continuously improve your skills. Show your abilities and pass exams via live broadcast, from white belt to black belt.
Just like Luisa: The student lives in England where she uses GO-FOR-BLACK-BELT to train Taekwondo. Recently she achieved the 7th Kup, successfully passing her exam via live stream from London to Vienna.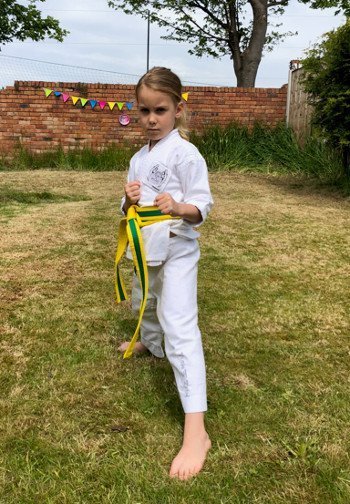 Now Luisa wears the yellow belt with green stripe. She says, "I like Go-For-Black-Belt because it enables me to continue training Taekwondo here in England."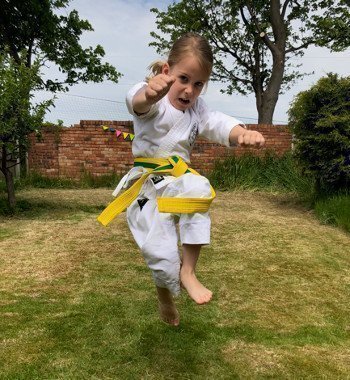 When will you start your personal success story with GO-FOR-BLACK-BELT? Sign up now and go the first step on your way to black belt!