Charity-Camp in Kenia
17.09.2021 | News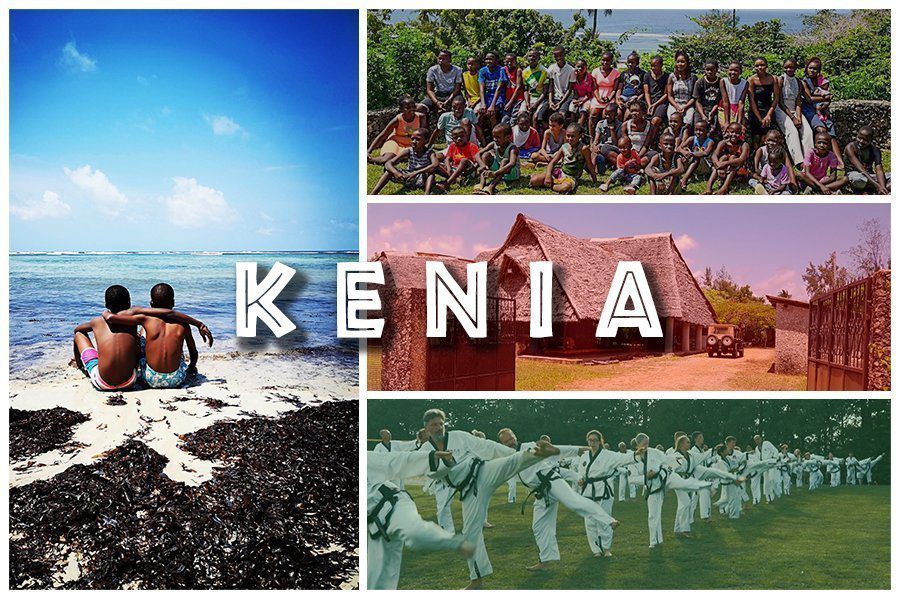 The German NGO SCHWARZ-WEISS has set itself the task of giving orphaned children a loving home. Over the years, there has been created a children's village with an orphanage, a kindergarten and school as well as a hospital clinic and several businesses (farm, vegetable cultivation, carpentry, tailoring, sports grounds) in Msambweni, on the south coast of Kenya. Love, security, a balanced diet and medical care are as much part of the overall concept as a good education.
We would like to support this great project, which was founded in Kenya more than 20 years ago and organize a training camp from Monday, 26 December 2022 to Sunday, 1 January 2023 in the middle of the green heart of the children's village, directly by the sea. Embedded in the Kenyan nature, you can expect a unique cultural experience with daily Taekwondo training sessions. In addition to the training sessions with Grandmaster Dr. Andreas Held, a safari tour and a snorkelling excursion are also planned.
Those who do not wish to stay overnight in the village can book a room in one of the hotels nearby (e.g. Baobab Beach Resort or Southern Palms Beach Resort).
Booking details
The Charity Training Camp includes accommodation, food, drinks, course fee and organisational costs (excluding travel to and from the camp). The camp is limited to 30 participants.
Costs: 600,- Euro per person. 500,- Euro will be donated to the children's home.
Arrival Monday, 26.12.2022, trainig-courses from 27.12.-31.12. training camp, Sunday, 1.1.2023 departure. The camp can be combined with a round trip to Africa. Outward and return flights are booked independently by the participant.
Click here for the REGISTRATION FORM.
Grandmaster Dr. Andreas Held is looking forward to supporting this unique project with you in the framework of a training camp!